There's no denying it: CBD is everywhere and in everything. Its popularity as an alternative medication to various health concerns has become a global craze. Initially only found in oils and tinctures, the market now has a vast array of CBD-infused products, including skincare, bath bombs, suppositories, sex enhancers, dog treats, bed sheets, and even toothpicks. Indeed, it's a monster ready to take over every dominion.
CBD's rapid rise may have some questioning if it's a trend that's here to stay or just a flash in the pan. Opinions vary, but with all the glowing online testimonials, positive results from scientific studies, and Hollywood's big names singing praises, CBD's future looks long and blindingly bright. Curious just how this cannabinoid can improve your quality of life? Get your sunnies and read on.
What is CBD?
People often associate cannabidiol, more commonly known as CBD, with marijuana. While the cannabinoid can come from MJ, it is typically derived from hemp, a cannabis plant that is a close relative to the former. Both belong to the same plant species. However, hemp contains no more than 0.3% of the psychoactive THC, whereas marijuana carries significantly more, making it unideal for users who prefer not to get high.
CBD has become a popular chemical compound for alternative medicine. Completely safe and often well-tolerated, the substance offers several health benefits with minor or infrequent side effects on regular use. CBD is commonly mixed with a carrier oil like coconut oil, olive oil, or hemp seed oil but is also available in alcohol- or glycerin-based solutions. Users can choose from various concentrations and consumption methods, the popular options being inhalation, ingestion, sublingual, and topical application.
Types of CBD
Besides determining the mode of administration that suits their preferences, users must also pick out the type of CBD with their desired blend of contents. The amount of CBD products online and on dispensary shelves can be overwhelming, but this should limit the options and make shopping easier.
There are three types of CBD, and, thankfully, telling them apart is pretty simple. You simply have to figure out if you solely want CBD or would like to harness the synergistic benefits of various chemical compounds through a natural mechanism called the entourage effect. The options are as follows:
Isolate. This is the purest form of CBD as it does not contain other compounds found in cannabis plants.
Broad-spectrum. CBD products from this category retain all the naturally occurring compounds in the cannabis plant, like terpenes and flavonoids. Like the prior, it does not contain THC and is therefore not psychoactive.
Full-spectrum. As its name suggests, full-spectrum offers the whole bag. It contains CBD, terpenes, flavonoids, and a small amount of THC. The psychoactive load at only 0.3% or less won't be enough to get users high but will provide synergistic benefits, which many experts say is more effective than taking CBD alone.
Legal Status of CBD
In the US, selling hemp and hemp-derived products is legal. The Agriculture Improvement Act of 2018, also known as the 2018 Farm Bill, allowed the production and marketing of hemp-derived CBD products with 0.3% THC or less. The products must not be labeled or advertised as medication. To date, Epidiolex is the only FDA-approved CBD-based drug in the market, which means all the others are not yet permitted to be used as treatment for medical conditions.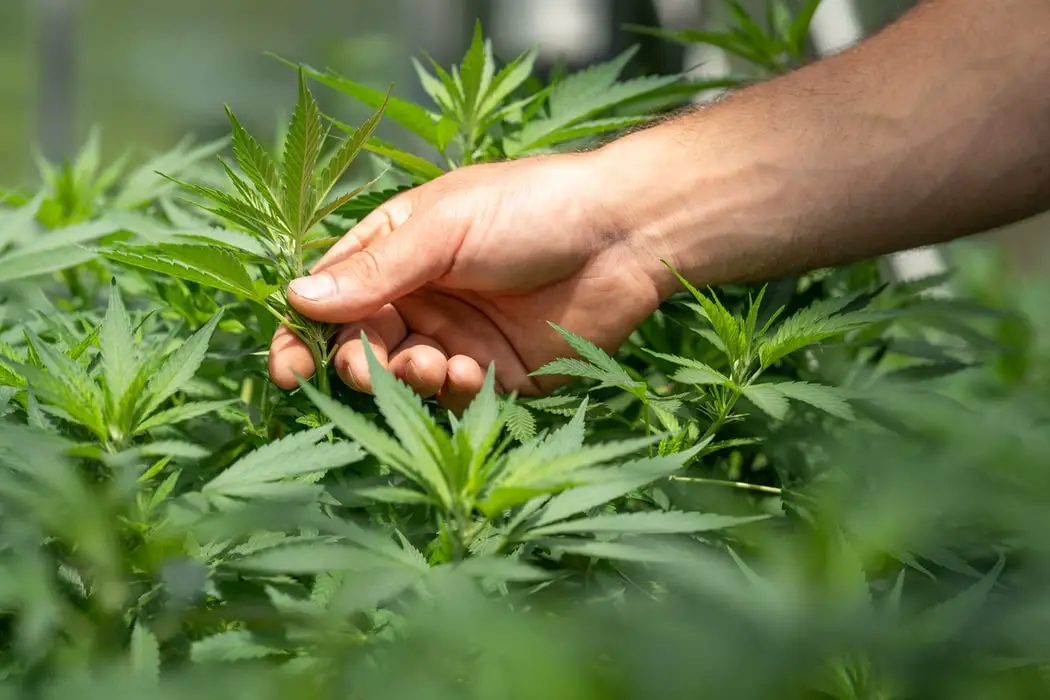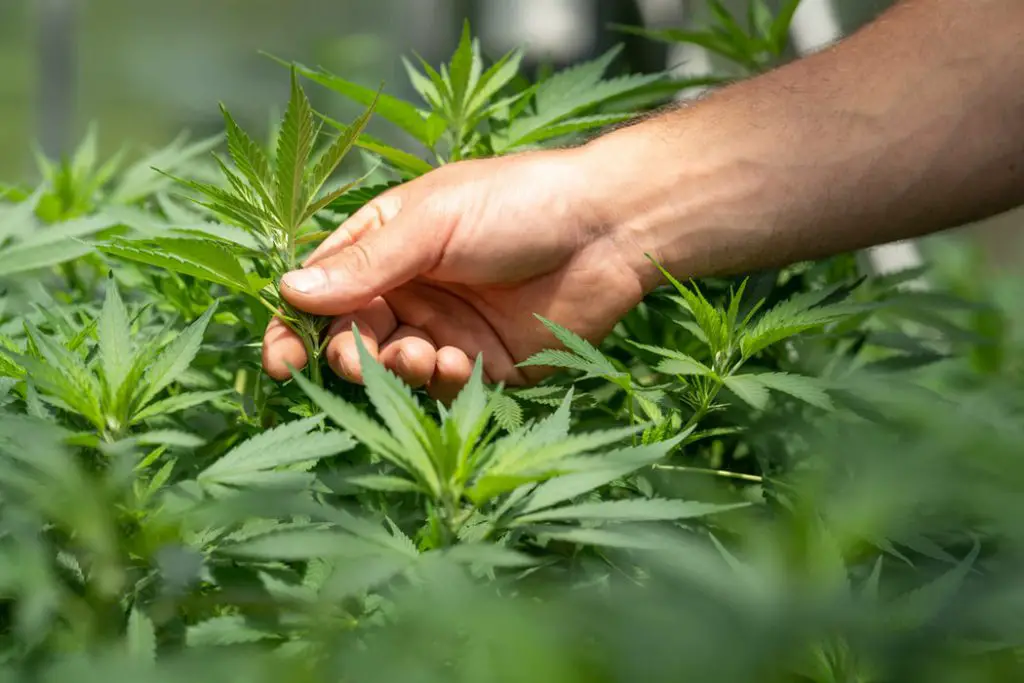 The use of medical cannabis and the sale of CBD are legal in these countries:
Argentina
Austria
Belgium
Belize
Bulgaria
Canada
Chile
Colombia
Costa Rica
Croatia
Cyprus
CzechRepublic
Denmark
Estonia
Finland
Georgia
Germany
Greece
Guatemala
Hong Kong
Hungary
Iceland
India
Ireland
Italy
Japan
Latvia
Lithuania
Luxembourg
Malta
Netherlands
Norway
Paraguay
Peru
Poland
Portugal
Puerto Rico
Romania
Slovenia
South Africa
Sweden
Switzerland
U. S. Virgin Islands
United Kingdom
United States
Uruguay
How Can CBD Help You?
Medicating with CBD is a new thing and researches, while immensely promising, are still in their infancy. Having said that, it has shown efficacy in treating or relieving the symptoms of various health conditions and providing relaxing effects.
How does the cannabinoid do it? There's more to find out, but so far, we know that CBD influences receptors throughout the human brain and body. Collectively, these receptors form the Endocannabinoid System (ECS). It's a modulatory structure that regulates various physiological functions and processes like appetite, sleep, mood, learning, memory, and responses to pain and inflammation. CBD produces its sought-after benefits by affecting or impacting the activities of the ECS.
If you're planning to include CBD in your health and wellness routine, make sure to pay extra attention to data quality. A 2017 study in the Journal of the American Medical Association revealed that only 30.95% of CBD products have accurately labeled concentration information. Amongst the incorrectly advertised, 21.43% had higher amounts of THC than declared. Besides finding products with truthful concentrations, also go for certified organic brands like NuLeaf Naturals to avoid pesticides and other harmful chemicals.
According to current evidences, these are some ways CBD can help improve your health and life quality:
Ease Inflammatory or Neuropathic Pain
There are various types of pain, and a proper diagnosis to know what causes it is necessary before using CBD as an analgesic. For now, researches show that CBD can effectively alleviate neuropathic and inflammatory pain.
Neuropathic pain is caused by damage to the nerves that transport information between the brain and spinal cord from various parts of the body. People suffering from this type of pain typically describe it as a burning sensation that is often sensitive to the touch. Because CBD is neuroprotective, it can diminish prickling, tingling, and burning neuropathic pains. It can also be used alongside other natural treatments for pain management, like magnesium glycinate.
Inflammatory pain, on the other hand, is related to neuropathic pain, but it is not limited to neurons. The usual causes of this kind of pain are all types of arthritis, some autoimmune diseases like Crohn's and ulcerative colitis. Also included are discomforts from headaches, muscle aches, and cramps.
More research is necessary to determine how CBD reduces inflammation, but one possible way is by inhibiting COX2, an enzyme targeted by nonsteroidal anti-inflammatory drugs (NSAID). Unlike similar medications, though, CBD won't cause gastrointestinal ulcers or heart attacks. Some studies also suggest that CBD (and THC) may be up to 20 times more potent in fighting inflammation than NSAIDs like ibuprofen.
Reduce Anxiety
According to the World Health Organization (WHO), anxiety disorder is the most common mental health condition globally. It is estimated that one in every 13 people lives with it worldwide. For those struggling with anxiety, finding an effective and safe approach for managing the symptoms is crucial.
The use of CBD in reducing anxiety levels has been gaining unstoppable momentum in recent years due to clinical researches proving its therapeutic potential. One study conducted in 2019 with 37 Japanese adolescents with social anxiety disorder (SAD) showed that it is on a par with Paroxetine in reducing symptoms and providing relief. Another study from the same year with outpatients at a Fort Collins mental health clinic also produced great results—79.2% of the participants experienced improvement after the first month, and 78.1% reported further amelioration two months later.
Improve Sleep
A good night's sleep is vital in maintaining good overall health and well-being. Without it, our emotional, mental, and physical functions suffer. People with insomnia, narcolepsy, sleep apnea, and excessive daytime sleepiness often turn to over-the-counter or prescription drugs for relief. Sadly, many of these conventional medications come with adverse side effects and risks, which is why many seek alternative sleep aids like CBD.
In a Consumer Reports national survey on CBD, around 10% of the respondents reported that they tried it to get better sleep, and a majority confirmed its effectiveness. Such evidence is anecdotal and controlled studies are necessary to find out if CBD can indeed induce sleep. Since many high-CBD strains often have myrcene, a proven sedating terpene, scientific studies can also determine if the cannabinoid is doing it alone or not. It's worth noting that, while most people use CBD concentrates with little to no other compounds, few researches have explored the use of CBD as a sleep aid in isolated form.
You might be thinking surely the glowing testimonials must mean CBD is an effective sleep aid? Bear in mind that CBD has anxiolytic and analgesic activities, allowing people struggling with high anxiety levels or pain to relax, so sleep can happen naturally.
CBD Can Help If Used Properly
The use of high-quality CBD products at the right dosage and through a suitable delivery method are ultra-crucial. CBD is safe even in high doses, but it's best to start low and increase gradually, observing the effects as you go. This advice is applicable whether you'll be using CBD to get away from anxious thoughts, pain, or sleepless nights. Discussing your condition and plan to use CBD with a health professional is also highly recommended.