What traits should a highly energizing, euphoric strain have to be considered as one of the best in the world? Well, for one, it must offer a unique experience, better than the others. That is, however, subjective – and so are potency, smell, and taste. Granted that numerous candidates have shown remarkable characteristics, we also took into consideration one deciding factor. The growth pattern is a top concern of home growers. And so, we used that to determine the top Sativa landrace and hybrids you could get your hands on.
Landrace Sativa Strains You Could Grow At Home
Marijuana is found all over the world. Its number – the landraces – are dwindling. Hence, seed banks and breeders from across the globe, including strain hunters, have been trying to get a hold and preserve the strains. Of course, the primary reason is commercial, but most also understand the importance of ensuring the diversity of the species.
One thing that you have to understand is that a slight change in environmental conditions produce phenotypes.
You could take a strain indigenous to a region for centuries and grow it in another place. Even if you were to replicate the conditions of its origin, it is never the same. Hence, the landrace that you grow is a little different, but close enough to the original.
Durban Poison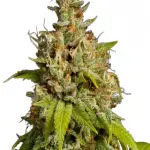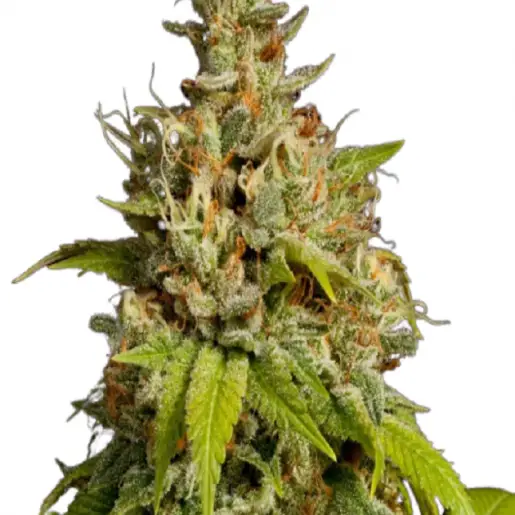 This landrace was discovered near the port city of Durban in South Africa. Once it made its way to western countries, this strain – called Durban Poison – did not take long to claim its place as among the best Sativa strain.
Key Facts:
THC: 17-25%
Fragrance: Fruity, herbal, and sweet
Effects: Energizing, uplifting, and happy
Medical: Depression, stress, and anxiety
Flowering Time: 7-9 weeks
Yield: 500 gr/sqm
Durban Poison was introduced in the United States back in the 70s. Since then, it continues to be one of the top choices for an energizing, uplifting cerebral buzz. Many people have also found it to be one of the best high-THC medical strains, offering a reprieve from stress, depression, and anxiety.
For home cultivation, it would be tough to find a Sativa strain that can come close to Durban Poison's flowering time. At 7 to 9 weeks, it is incredibly short and comparable to most Indica plants. A generous provider, you can expect up to 500 grams of potent buds per square meter.
Colombian Gold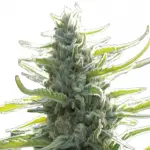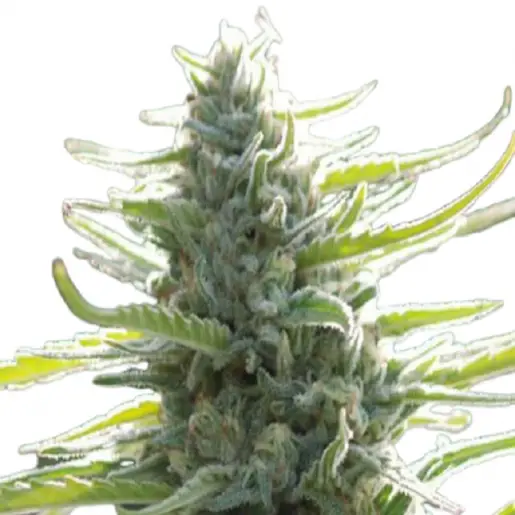 Small-to-medium size buds with loose, leafy leaves, these physical traits are – typical. Where it shines – literally – is in the amber-colored trichomes surrounded by bright orange pistils. On a clear, sunny day, the striking coloration takes on a golden look and the reason why this strain is named Colombian Gold.
Key Facts:
THC: 14-20%
Effects: Energizing, focused, and creative
Medical: Depression, stress, and pain
Flowering Time: 9-11 weeks
Yield: 400 gr/sqm
Colombian Gold has been around since the 60s, in the United States. The original landrace can be found in the mountains near Santa Marta, a city in Northern Colombia. Or, at least that is where it originated. Today, the only seeds you can find are close kins, but not directly from the original seeds or clones.
Colombian Gold, grown from feminized seeds, has undergone some intentional changes. One is in shortening the flowering time down to 9 weeks, at best. During harvest, you can expect to reap up to 400 grams per square meter. These buds are not only beautiful but can provide an energizing high and enhance productivity by keeping you focused.
Best Sativa Hybrids For Home Cultivation
If you notice, more than half of marijuana strains sold by seed banks are Indica hybrids. Among the reasons are ease of cultivation, resistance to pests and moisture-related diseases, and quick-flowering time. Even though some of them can provide a degree of mental stimulation, the effects are more physical. None of these strains, however, can match a Sativa in delivering a euphoric cerebral high.
Of course, if cerebral stimulation is what you want, then grow a Sativa strain. You do have to labor through the exceedingly long flowering time – up to 16 weeks.
Over the past two decades, that has changed.
Today, modern Sativa hybrids either match Indica strains or are close enough with regards to the duration of the flowering period. In a nutshell, you can now grow a generous yielding high-THC Sativa that has the growth traits of Indica. For better overall quality and maximum yields, try training the plants with the Screen of Green technique.
Jack Herer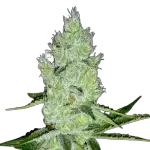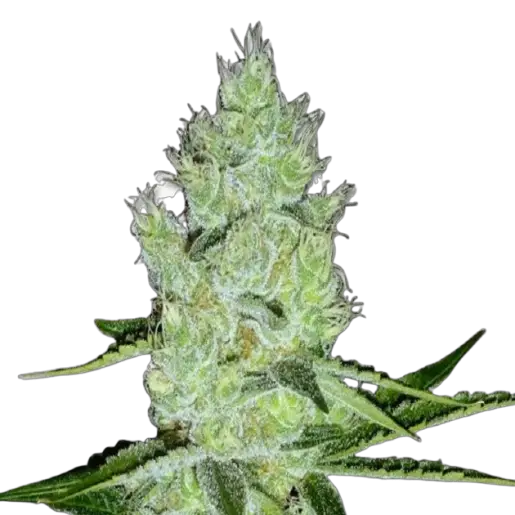 In the 1990s, one of the most iconic strains in history was created in the Netherlands. It was so good that the breeders decided to name it after an author and activist who had helped the cannabis industry immensely. More than merely a recreational strain, this strain was also widely sold in Dutch pharmacies as high-THC medical-grade marijuana.
Key Facts:
THC: 24%
Effects: Happy, uplifting, and creative
Medical: Depression, stress, and anxiety
Flowering Time: 9-10 weeks
Yield: 400-500 gr/sqm
Jack Herer is the quintessential Sativa hybrid. It provides a stimulating mental buzz that unleashes your creative side. And for the next hours, it makes you feel uplifted and upbeat. You can also take advantage of natural anti-depressant and anti-anxiety properties if needed. Although the effects are predominantly cerebral, it complements the high with a relaxing but non-compromising body stone.
Growing this plant, it could not be any easier. It is highly resistant to pests and diseases. A true beginner-friendly Sativa to the core, it is tolerant of small mistakes. After flowering for 9 to 10 weeks, expect a generous harvest of up to half a kilo of buds per square meter.
Moby Dick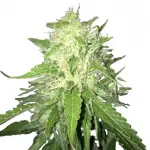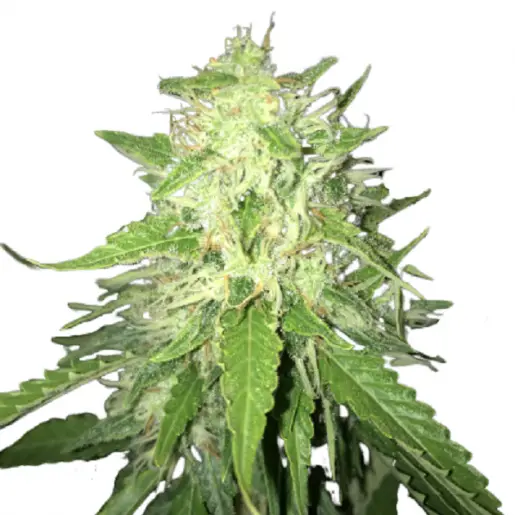 From the name alone, you can already surmise what to expect. More than merely an out-of-this-world yield, this Dutch-born Sativa strain combines two insanely popular strains – the alluring White Widow and the mind-bending Haze. The result is an exhilarating descendant that has the growth traits of an Afghani Indica.
Key Facts:
THC: 27%
Effects: Energizing, euphoric, and happy
Medical: Tension, stress, and depression
Flowering Time: 9-10 weeks
Yield: 800 gr/sqm
Moby Dick is huge on delivering an intense euphoric and energizing buzz. It helps power you for hours with mental clarity, heightened senses, and focus. Most important of all, it can also help ease muscle tension and melt stress. Patients can also use it to ward off depressive symptoms.
If you think the legal number of plants you could grow is not enough, then Moby Dick is the best choice for you. During the flowering period, this unassuming strain can provide you with a massive yield of up to 800 grams per square meter. That is twice as much as many others.
Amnesia Haze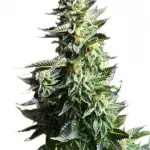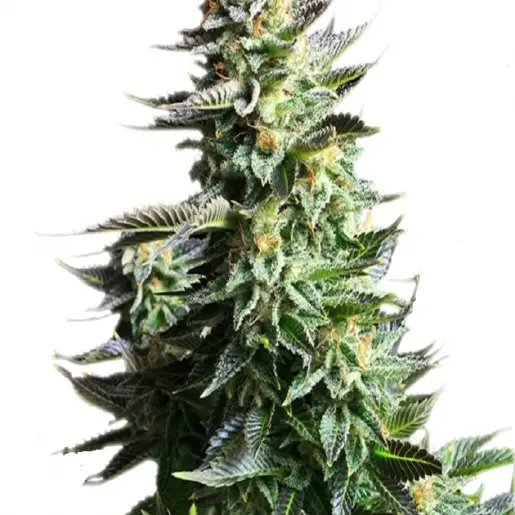 This strain, a descendant of South Asian and Jamaican landraces, boasts stellar traits that allowed it to capture the 2004 High Times Cannabis Cup. Since then, it has become a staple in the Dutch coffeeshop scene and later, all around the world, including the United States.
Key Facts:
THC: 22%
Effects: Energizing, psychedelic, and happy
Medical: Depression, fatigue, and stress
Flowering Time: 9-10 weeks
Yield: 650 gr/sqm
This amazing strain can deliver hours of trippy high if you are not careful with the dosage. At reasonable levels, it unlocks your creative side, letting you think of new ideas. It energizes you, allowing you to engage in physical activities. Patients can take advantage of its anti-depressant properties, finding a reprieve from negativity as well as melting away stress.
In the grow room, it tends to take a little more of your time. Not that it is challenging to cultivate, but routine maintenance can be a bit tedious. Growing up to around 4 feet tall, it can produce an eye-popping 650 grams of buds per square meter.