Once upon a time, someone who's either extremely creative or incredibly high (or maybe both) tried mixing weed with brownies. Hence, giving rise to the first "special" brownies in history. The marijuana edibles industry has come a long way since then, with cannabutter coming into existence to make edibles preparation simple. Moreover, with this versatile infusion, you can do so much more than good old weed brownies. With cannabutter, you can turn just about any food into a euphoria-inducing cannabis treat.
5 Ridiculously Delicious Edible Recipes Made with Cannabutter
Eating and getting high are perhaps some of the most pleasurable activities one can do. With edibles, you can now do both at the same time. And if you're like us who enjoy preparing our own meals, that's triple the fun!
You don't have to be an expert baker or gourmet chef to whip up these delish and easy to make edible recipes. As long as you have two good hands, some premade cannabutter, and all the other ingredients required in this recipe, you're good to go. Just follow our lead, and you'll have ridiculously delicious edibles in no time.
Now, play your favorite music, wash your hands, and let's get cooking.
1. S'mores Weed Cookies
What's better than some good old' s'mores cookies with melted marshmallow and gooey chocolate? Its weed-laced version, of course! The best part is that these delightfully delish cookies are so quick and easy to make.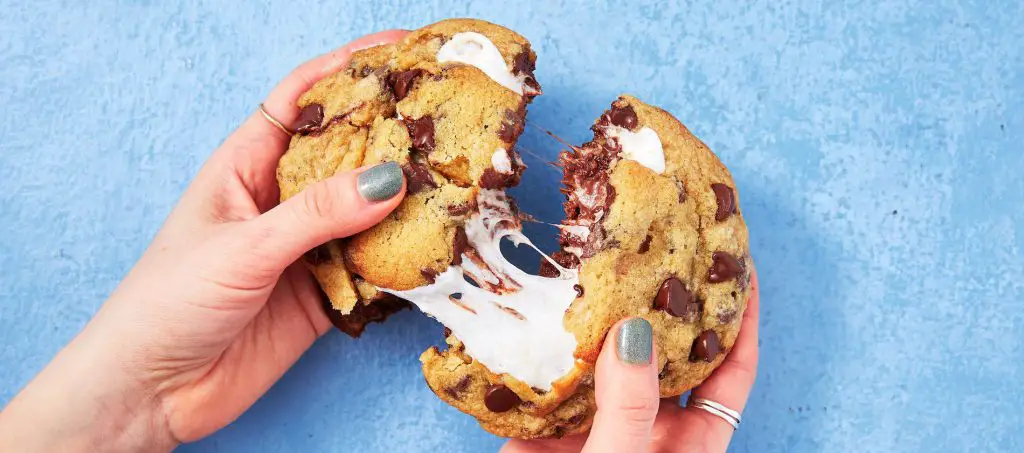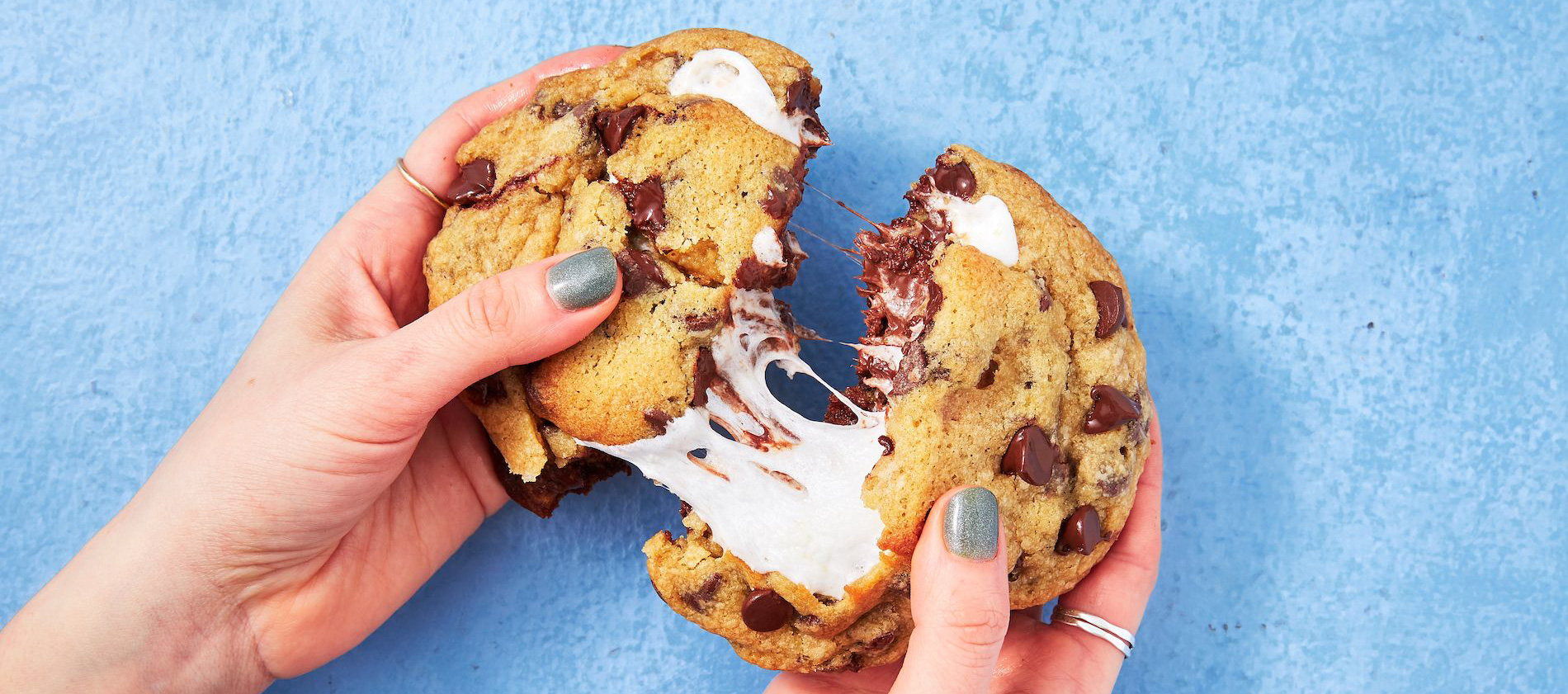 Yield: 18 servings
Prep Time: 20 minutes
Cook Time: 15 minutes
Ingredients:
1/4 cup cannabutter
1/2 cup regular butter
1 cup brown sugar
1/2 cup white sugar
2 eggs
1 tsp vanilla extract
2 and 1/2 cups all-purpose flour
1 tsp cinnamon
1/2 tsp baking soda
1/2 tsp sea salt
1 cup mini chocolate chips
1 cup mini marshmallows
18 graham crackers
Procedures:
Preheat the oven to 350°F (175°C).
In a large bowl, cream together the cannabutter, regular butter, white sugar, and brown sugar until fluffy and light-colored.
Add the vanilla extract, then the eggs, one at a time.
In another bowl, mix the flour, cinnamon, baking soda, and salt. Then, pour it in the butter and sugar mixture. Mix well.
Mix in the chocolate chips and marshmallows in the cookie batter.
Cut the graham crackers into squares. Place it evenly spaced in a baking sheet lined with parchment paper.
Use a 2 oz scoop to portion the cookie batter. Place each scoop on top of the graham cracker.
Bake for 12-15 minutes. Once done, let it cool completely.
Drizzle some melted chocolate on top and enjoy!
2. Egg and Ham Cannabutter Breakfast Sandwich
Perfect mornings start with the perfect breakfast. For those who like to wake and bake, this egg and ham cannabutter breakfast sandwich is definitely a must-try.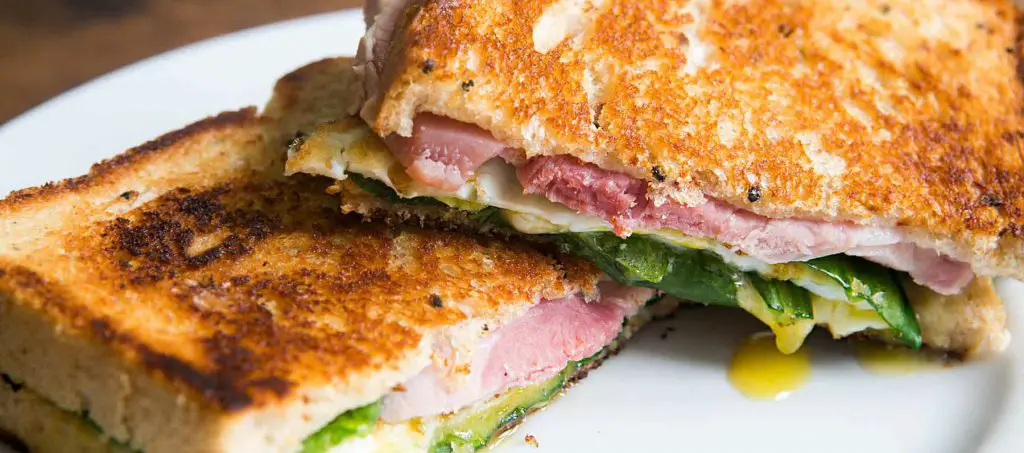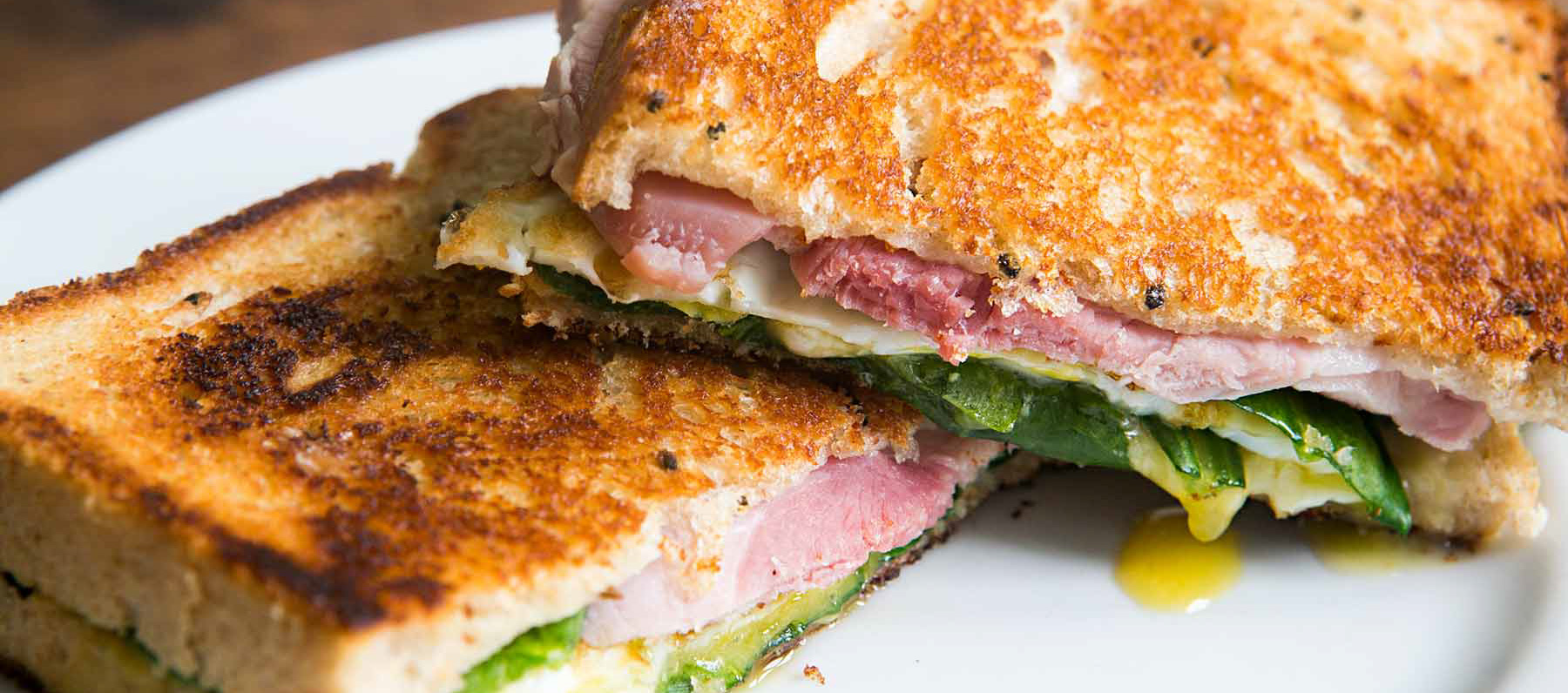 Yield: 1 serving
Prep Time: 10 minutes
Cook Time: 10 minutes
Ingredients:
1 tbsp cannabutter
2 slices of ham
1 egg
1 multigrain bun
Salt and pepper
Condiment of choice
Procedures:
Add the cannabutter in a skillet over medium-low heat. Let it melt, then fry the ham. Don't let the pan get too hot. If the temperature exceeds 355°F (180°C), the cannabinoids in the cannabutter will degrade.
Fry the egg in the remaining cannabutter, then sprinkle it with salt and pepper.
Once done, set the ham and egg aside. Then, slice the bun and toast it a bit on the pan. Use it to soak up the remaining cannabutter.
Put the ham, egg, and buns together, then serve while hot.
3. Garlic Parmesan Canna-Pasta
This recipe is perfect for pasta lovers who don't like exerting much effort into preparing food but would still like to savor a decent meal. Although it only takes a few minutes to make, this Garlic Parmesan Canna-pasta is oozing with flavors of buttery garlic and cheese, all while delivering an intense and long-lasting high.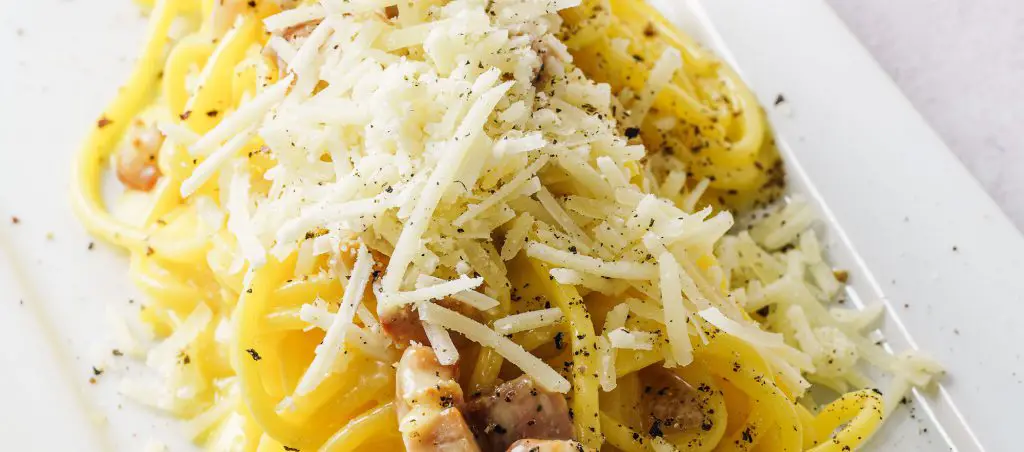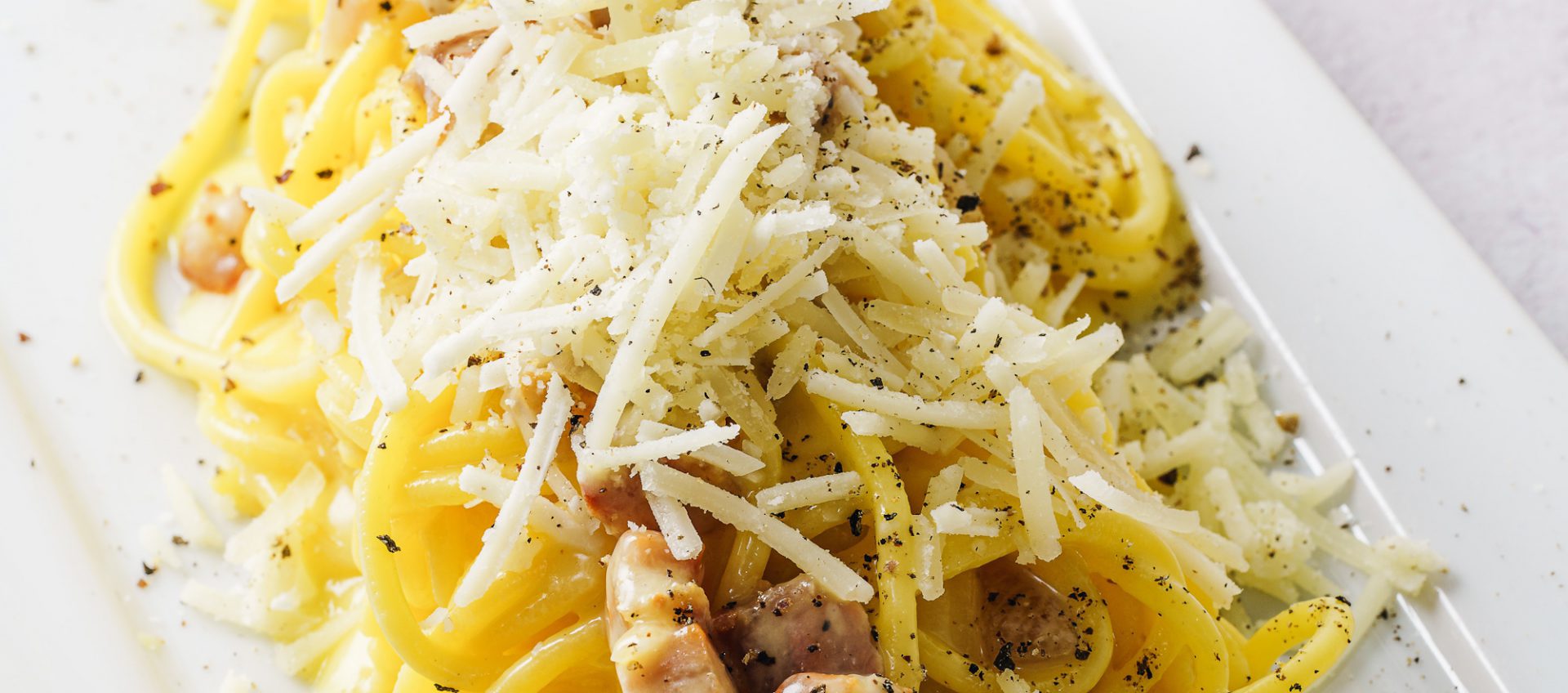 Yield: 6 to 8 servings
Prep Time: 5 minutes
Cook Time: 15 minutes
Ingredients:
1 package angel hair pasta
3 tbsp regular unsalted butter
1 tbsp cannabutter
7 cloves of garlic, chopped
3/4 cup parmesan cheese
Salt and pepper to taste
Chopped parsley and for garnish
Procedure:
Melt the regular butter in a large skillet over medium-low heat.
Saute the garlic for about 3 to 5 minutes or until it turns light brown and aromatic, then set aside.
Fill a large pot halfway with salted water then bring it to a boil. Add the pasta and cook for 3 minutes or until it turns soft.
Drain the liquid, but reserve 1/2 cup of the salted pasta water.
Combine the cooked pasta, buttered garlic, 1/2 cup salted pasta water, and parmesan cheese in the same large pot used to cook the pasta. Season with salt and pepper to taste. Then, mix it thoroughly until well combined.
Serve the pasta with grated parmesan cheese and chopped parsley as garnish.
4. Chocolate-dipped Canna-Strawberries
Strawberries dipped in cannabis-infused chocolate are perfect for adult parties or late-night snacking. This tasty treat is not only delish and healthy but also incredibly easy to whip up.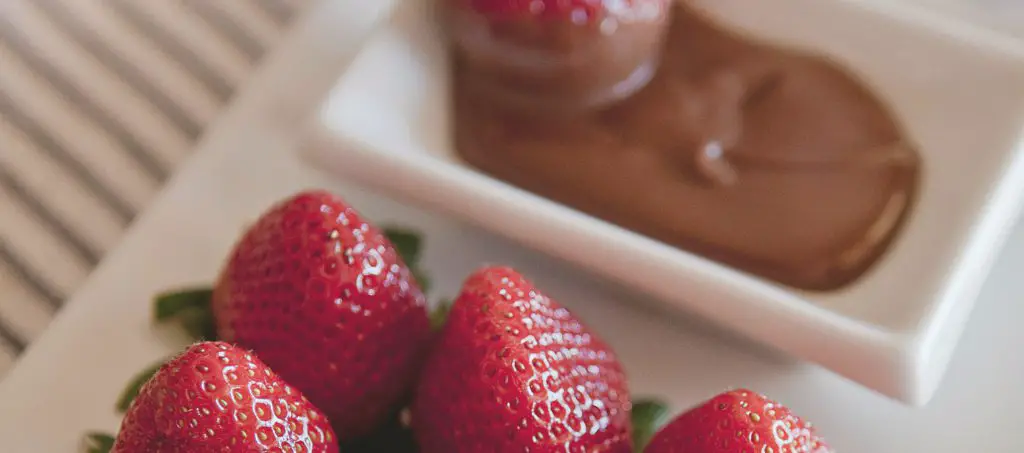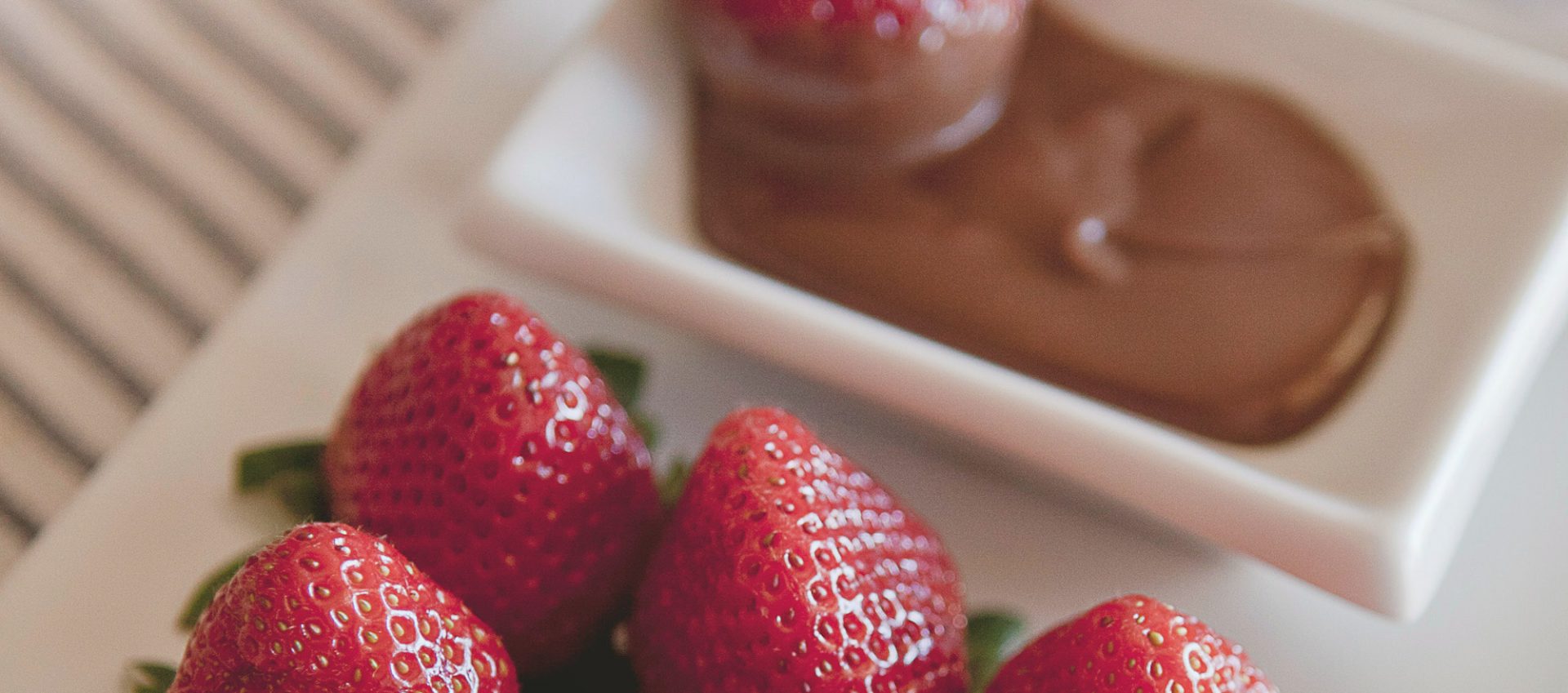 Yield: 5 to 10 servings
Prep Time: 10 minutes
Cooking Time: 5 minutes
Ingredients:
500 grams fresh strawberries with stems
2 cups dark chocolate
1/4 cup white chocolate
1 tbsp cannabutter
Toppings of choice (chopped nuts, sprinkles, etc.)
Procedure:
Line a cookie sheet with parchment paper.
Wash the strawberries and inspect for bad spots, bugs, or flower petals. Remove anything you do not want to eat.
Drain the excess water, then get some paper towel and pat each berry dry. The berries have to be completely dry for the chocolate to stick on it.
Refrigerate the strawberries. It has to be cold so that the chocolate sets quickly when dipped.
In the meantime, melt the dark and white chocolate separately in a double boiler or glass bowl fitted over a pot with boiling water.
Turn off the heat then incorporate the cannabutter in the melted dark chocolate. Mix it thoroughly until well combined.
Take the strawberries out of the fridge and dunk it into the melted dark chocolate until well coated.
Put the coated strawberry on the baking sheet lined with baking paper. Use a small spoon to drizzle thin lines of white chocolate onto the berries and sprinkle your desired toppings.
Put back the dipped berries in the fridge and allow the chocolate to set.
Serve chilled or store in the fridge for up to two days.
5. Weed-infused Buzznana Bread
Tokers who fancy freshly baked banana bread paired with a cup of espresso will surely love this weed-infused recipe. It's easy to prepare, but baking it could take some time. Nonetheless, the wait will surely be worth it as every bite of this edible is nothing but heavenly.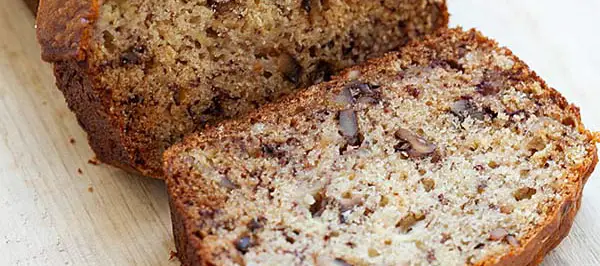 Yield: 10 to 12 servings
Prep Time: 5 mins
Cook Time: 50-60 mins
Ingredients:
2 cups flour
1 cup brown sugar
1/2 cup white sugar
1/3 cup regular butter
3 tbsp cannabutter
1 tsp baking soda
1/2 tsp cinnamon powder
1/2 tsp salt
1 1/2 cups mashed ripe bananas
1/4 cup sour cream
2 large eggs
1 tsp vanilla extract
1 1/4 cups chopped pecans or walnuts
Procedure:
Preheat the oven to 350°F (177°C). Grease and line a 9 x 5 loaf pan with parchment paper and set aside.
Combine the flour, sugar, baking soda, cinnamon, and salt, then mix well and set aside.
In a large bowl, cream the butter, cannabutter, as well as the white and brown sugar until light-colored and fluffy. Then, add the mashed bananas, sour cream, eggs, and vanilla extract.
Lightly fold the dry ingredients into the wet ingredients, mixing only until incorporated. It's okay if the batter is a bit lumpy. Do not overmix as this will harden the bread once baked.
Stir in the chopped pecans or walnuts.
Pour the batter into the prepared pan and bake for 50-60 minutes. Insert a toothpick, and if it comes out clean, that means it's done.
Allow it to cool completely before portioning it to half-inch slices. Serve with your favorite drink and enjoy!