Cold months call for cozy sweaters and warm beverages. During these times, there's nothing better than curling up on the couch with your favorite quilt while enjoying a nice, steamy cup of milk or cocoa. And do you know what goes best with it? Cookies, of course!
Now, we do love the classic chewy cookies, but did you know that you can level it up by adding one secret ingredient? Yes, we're talking about high-quality marijuana. Cannabis-infused cookies are not only delightfully mouth-watering but also euphoria-inducing and symptom-relieving. Now get your apron because we are baking weed cookies that can definitely get you baked for hours on end.
Basic Weed Cookies Recipe Made from Scratch
If you loved the homemade cookies your grandma used to make for you when you were little, then you will definitely love its adult version. You do need to prepare cannabutter, which will be used to infuse the THC and CBD goodness in every bite.
Some tips to take note of before you start baking:
This recipe yields five (5) dozens of soft, chewy cannabis cookies that are perfect for snacking at any time of the day. If you want to, you could also bake the dough all at once then store them in an airtight jar. Alternatively, you can also portion out the dough and store it in an airtight container until ready for baking. Either way, it will last for 1 week in the refrigerator and up to 8 weeks in the freezer.
Since these are plain chocolate chip cookies, you can easily tweak its flavor to suit your preference. We have included a selection of flavor ideas you can do to spice up your cookies.
If you want to make this recipe gluten-free, substitute equal parts of gluten-free flour for every cup of all-purpose flour called for in the recipe.
Make sure all the ingredients used are at room temperature, especially the cannabutter. Doing so will make your cookie dough rise rather easily – thereby resulting in plump, soft cookies instead of flat and hard ones.
For this recipe:
Yield: 60 medium-sized cookies
Prep time: 15 minutes
Cook time: 8 to 10 minutes per batch
Ingredients:
2 1/4 cups all-purpose flour
1 teaspoon baking soda
1 teaspoon salt
1/2 cup cannabutter, at room temperature
1/2 cup regular butter, at room temperature
3/4 cup granulated sugar
3/4 cup packed brown sugar
1 teaspoon vanilla extract
2 large eggs
2 tablespoons maple syrup
2 cups semi-sweet chocolate chips
Equipment:
Electric hand mixer or whisk
2 mixing bowls
Small ice cream scoop or rounded 1 tablespoon
Procedure:
Preheat the oven to 375°F (177°C).
Combine flour, baking soda, and salt in a small bowl then set aside.
In a large mixing bowl, cream together your sugar, brown sugar, cannabutter, regular butter, and vanilla extract until creamy.
Add the eggs one at a time then mix well.
Gradually beat in the flour mixture. Do not over-mix.
Stir in the maple syrup and chocolate chip cookies. Mix until well-combined.
Scoop up rounded portions of the cookie dough and drop it onto an ungreased baking sheet. Do not flatten it.
Bake the cookies for 8 to 10 minutes or until golden brown. Remember to keep an eye on your cookies because it can get burned quickly.
Once baked, take out the baking sheet and let it sit on the counter for about 2 minutes. This will give the cookies time to set and solidify. If you attempt to transfer the cookies immediately to a cooling rack, there's a possibility that it will break as it is still too soft to handle.
After 2 minutes of cooling, transfer the cookies to a cooling rack.
Once cooled completely, store it in an airtight glass jar.
5 Cookie Flavor Ideas
Cookies are quite versatile as you could make endless varieties by incorporating different flavors and toppings on your dough. Here are among the best flavor variations you could incorporate into the cookie recipe.
If you're not a big fan of hard cookies, this recipe is perfect for you. The vanilla pudding adds a creamy texture to this cookie, all while masking the taste of weed. These cookies will not only make your mouth water, but it will also give you a long-lasting high!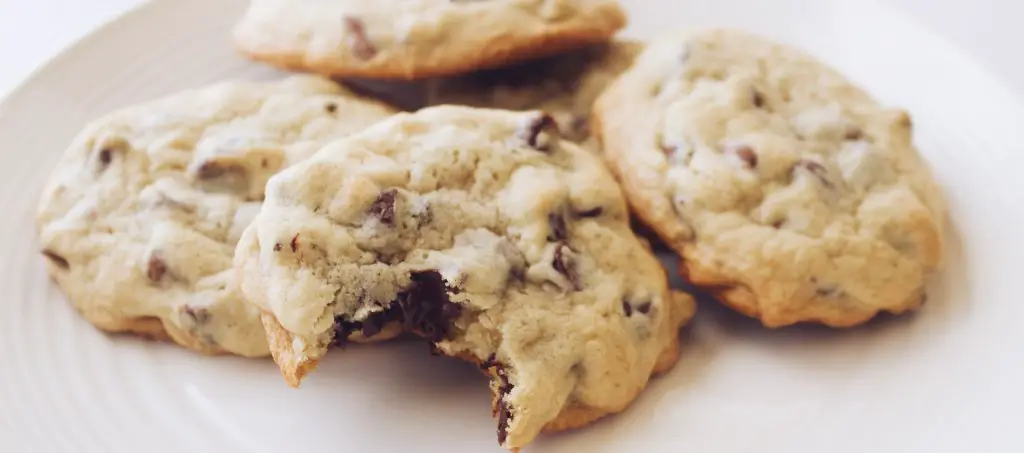 All you have to do is beat in two packages of instant French vanilla pudding mix into your cookie dough, bake it, and voila! You've got yourself some fancy, delicious cookies.
2. Peanut Butter Oatmeal Cookies With Salted Caramel Drizzle
These marijuana cookies are best eaten straight out of the oven – only then can you savor the oozing, gooey goodness of melted peanut butter and salted caramel. The addition of rolled oats also adds texture, all while making it a healthier snack.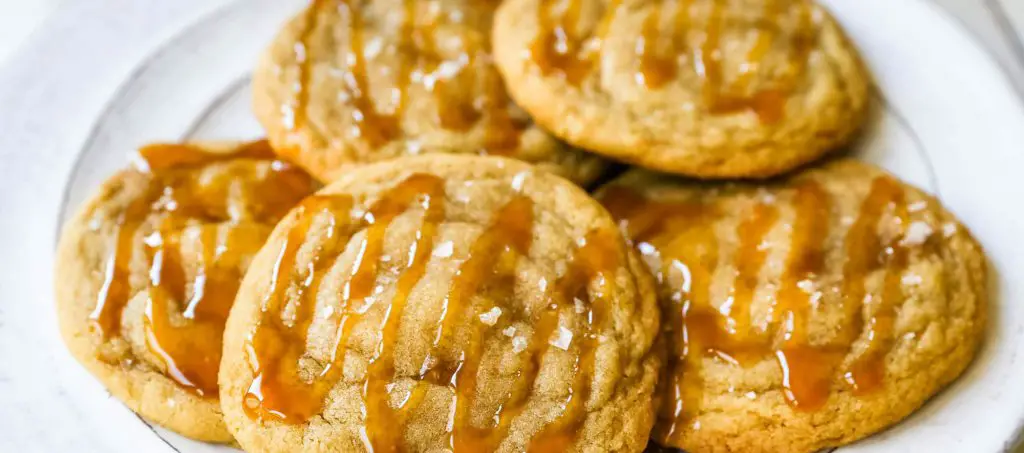 To achieve this flavor, do the following modifications cookie recipe.
Reduce the all-purpose flour to 2 cups instead of 2 and 1/4 cups.
Omit the chocolate chips and replace it with 2 tablespoons of peanut butter and 1/4 cup of rolled oats, then bake as usual.
Once baked, drizzle some caramel syrup and top it off with a pinch of sea salt.
3. Nutella Lava Canna-Cups
If you love Nutella, you'll definitely adore these cookie-based lava cups. Every bite of this cannabis-infused delight oozes with the delicate flavor of hazelnut mixed with chocolate. You can also add some chopped nuts to add some crunchiness on top.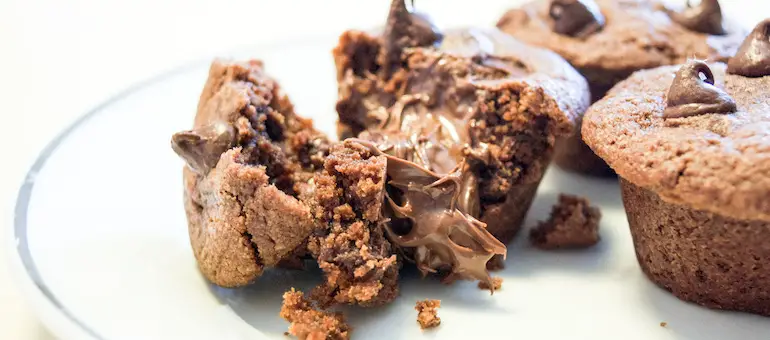 Here is what you need to do:
Skip the chocolate chips in this recipe. Instead, add chopped roasted nuts (hazelnut, macadamia, pecan, almonds, or walnuts).
Instead of using baking sheets, use a muffin tray with non-stick spray and muffin liners.
Scoop 1 tablespoon of the cookie dough and flatten it in the muffin tin. Add about 2 teaspoons of Nutella at the center, then cover it with another tablespoon of the cookie dough. Bake for about 10 to 15 minutes or until the top turns golden brown.
4. Caramel Pretzel Weed Cookies
Allow your taste buds to feast on the luscious flavors of caramel, pretzels, and oh-so velvety chocolates. These cookies are crunchy, somewhat nutty, and satisfyingly gooey. So it's understandable if you are tempted to take more than a few bites. However, keep in mind that these are medicated cookies, so you should always be mindful of the dose.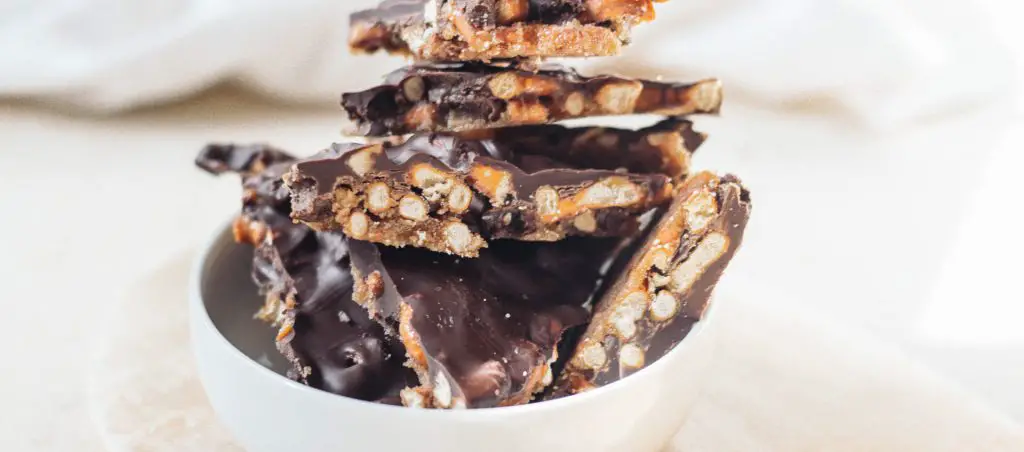 For this recipe, you'll need 1 cup of crushed mini pretzels, 1 and 1/4 cup of mini chocolate chips, and 1/4 cup of caramel syrup.
Prepare the cookie dough as detailed in the original recipe above. Once done, mix in the pretzels and chocolate chips.
Scoop up 1 tablespoon of the cookie dough and make a mound at the center. Put some caramel inside, then cover it with another tablespoon of batter.
Bake for 10 to 12 minutes or until it becomes golden brown.
5. Double Chocolate S'mores Cookies
These chocolatey cookies are perfect for hardcore chocolate lovers out there. Add some torched marshmallows on top, and it becomes an instant campfire treat!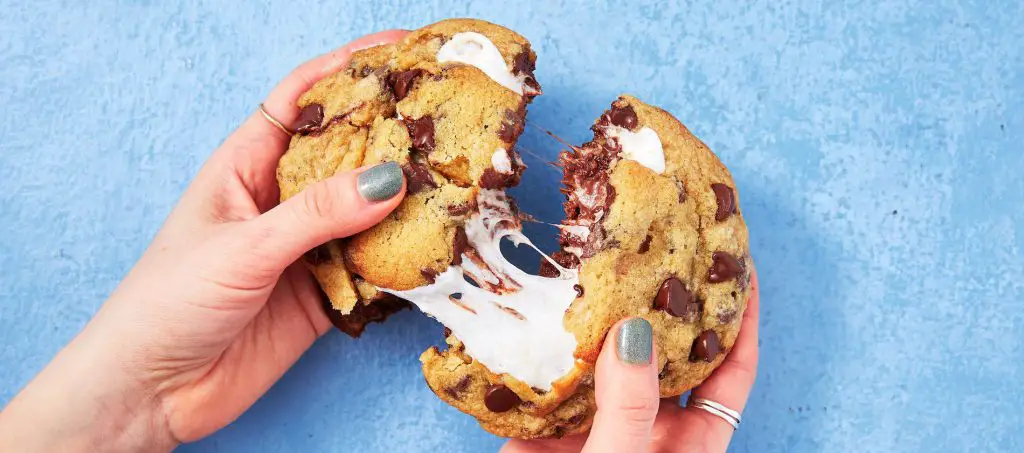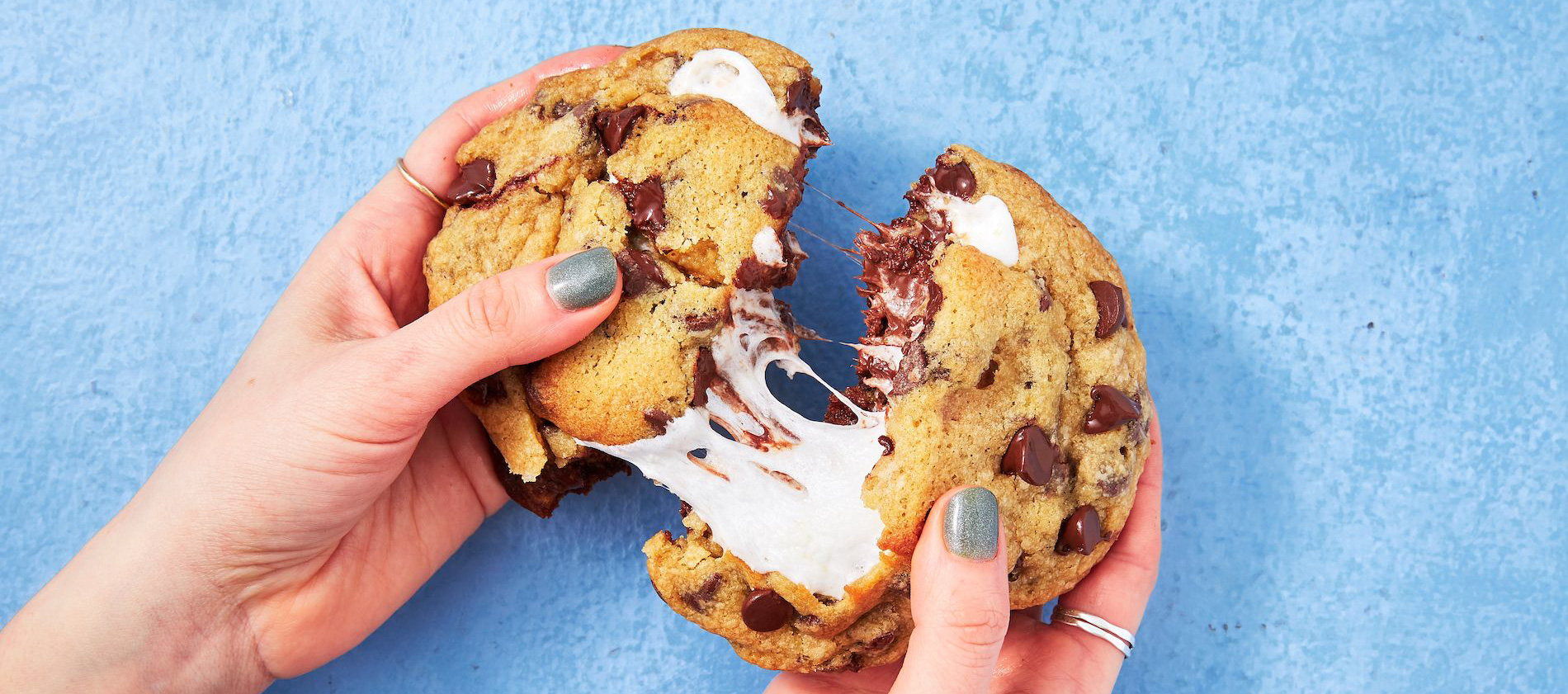 In addition to the basic cookie dough, you'll need 1 cup of melted dark chocolate, 1/2 cup of chopped chocolate bars, 1 cup of mini marshmallows, and about 10 pieces of graham crackers.
Mix the melted chocolate into the prepared cookie dough until well-combined.
Chop some chocolate bars and mix it in the cookie mixture.
Crush the graham crackers into small chunks and incorporate them into the cookie dough.
Bake the cookies for 8 minutes. Once done, let it cool for 10 minutes.
Put some mini marshmallow on top of each cookie then use a culinary torch to slightly toast it. If you're feeling extra festive, drizzle some melted chocolate on top.